Nowadays, normal life and functioning seems to be difficult without computers and laptops. It is difficult to perform many activities without such equipment. Computer equipment is useful for having fun, communicating with other people, working, studying and doing many important things. It's worth bearing in mind that even the highest quality laptops and desktops are subject to normal wear and tear over time, so they can develop various breakdowns and faults that require the intervention of specialists.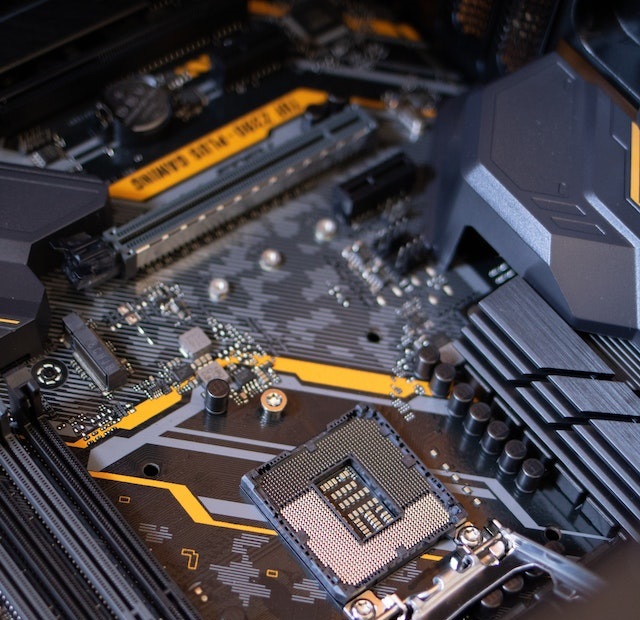 Why does computer equipment end up in services?
Computers are susceptible to many types of breakdowns and faults. They therefore end up in specialist service workshops for many different reasons. Below you can find information on the most common reasons for bringing computers in for servicing:
– replacement of various cooling materials (thermopads, thermal pastes, etc.),
– maintenance and cleaning of the equipment,
– recovery of data that was mistakenly deleted from various media and hard drives,
– search for and removal of viruses and malicious software
– mechanical damage, liquid damaga of the computer, etc,
– installation of operating systems and various essential programmes.
A feature of a professional computer service should therefore be its comprehensive, wide-ranging offer. It should involve activities performed on hardware, as well as on programmes and systems – software.
What should I pay attention to when choosing a computer service?
It is, of course, a good idea to pay attention to services that are well-known, proven and recommended by friends and other customers whose reviews are available on the web. In the absence of such information, it is a good idea to pay attention to certain aspects related to computer services. The main issue is the aforementioned wide range of services, which include services tailored to various problems and diverse customer requirements. Also important is the short turnaround time for repairs and various additional services, such as travel to the customer for repairs or servicing.
When it comes to important features to look out for, the experience and qualifications of the service technicians should not be forgotten. Only specialised professionals know how to effectively perform standard and more complex services with high efficiency as well as quality. It is also worth finding out the source of the spare parts used by a given service company. It is a good idea if these are original components or high-quality replacements from reliable sources.
Service for individuals and companies
Many modern computer service centres offer professional services to individuals and companies in a variety of sectors. Individuals often report various small and large faults. The basis for this is fast and effective repair, thanks to which they can quickly enjoy the recovery of their computer equipment.
It is worth noting that offers for companies also include effective assistance in the event of various breakdowns. In addition to this, many businesses also turn to additional services, such as a service centre that travels to the location indicated. Quite often, companies make use of other forms of support, such as a 24-hour computer emergency service, effective antivirus protection and recovery of important data lost for various reasons.