Using laptops is very useful, functional and extremely comfortable. However, sometimes various problems and crashes can occur. One example is the 'Operating system not found' message appearing on a black background, which prevents access to the desktop. Most commonly, such an error affects Windows 10 systems, but it can also appear on other operating systems. It is usually preceded by application errors and slowed laptop performance.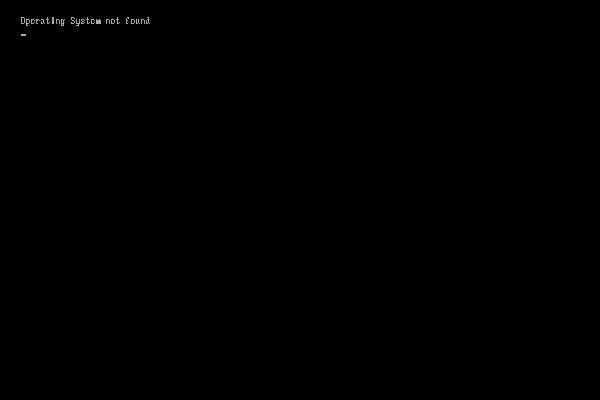 What To Do In The Event Of Such A Problem
 Many people wonder what to do when such a failure occurs. The best option is to have the laptop serviced. Such companies are staffed by qualified and experienced professionals using the right equipment and software. Such people know how to identify the causes of a breakdown and get rid of them. This is much better than trying to carry out an unskilled repair yourself, which can lead to further, more serious problems.
Causes Of Operating System Problems
 Problems with an untraceable operating system are caused by many different causes. These can include, but are not limited to, the following reasons:
 

DOS Boot Record (DBR).

A problem with the Master Boot Record (MBR).
Boot Configuration Database (BCD).
System Partition Deactivation.
 The problem may be a faulty BIOS setting or an inability to detect the system installation disk.
Problem Solving Methods
 Of course, the causes of the aforementioned problem are varied, so the methods of solving it are also different. After proper diagnosis, professionals perform the following steps, among others:
 

MBR/DBR/BCD repair – this method requires the use of Windows installation media in the form of a DVD or USB drive. Once started, it is necessary to select "Repair your computer". You then need to select "Troubleshooting", "Advanced" and the command line. In this line, enter the following commands separated by an Enter: bootrec.exe /fixmbr, bootrec.exe /fixboot, bootrec.exe /rebuildbcd. The last step is to reboot the computer.

Secure UEFI boot – in the BIOS, select the "Security" option and then disable "Secure Boot". The next step is the "Advanced" and "System Configuration" option. In Boot Mode, select "CSM Boot". After saving the changes with the F10 key, select the boot option using the F12 key.
Partition activation – go to the command line, as in the case of MBR/DBR/BCD repair. At the line, you need to type two commands separated by Enter: list disk and disk n. Then you need to type list volume and press Enter. Once you have found the partition with Windows, you need to type volume n (n is the partition number). The next command is active (press Enter after each command). The last action is to reboot the computer.
 These and other repairs are carried out by professional service companies. You should therefore consider using their services.