The advantage of laptops is that they have replaceable or built-in batteries, making it possible to use such devices for hours, even in places where there is no access to standard power sources. Unfortunately, such equipment is prone to various faults and failures. One problem is the failure of the power supply to charge the battery.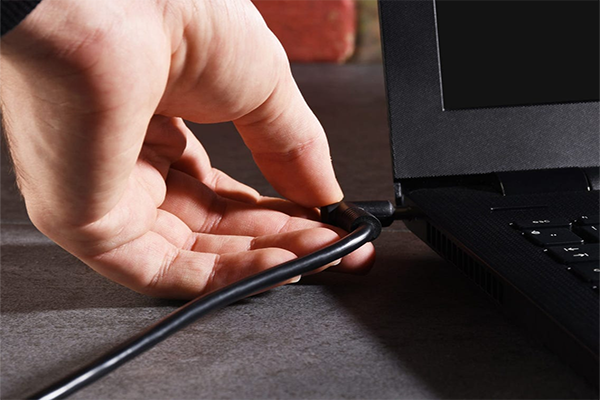 Laptop Does Not Charge Battery – How To Solve This Problem
Both the causes and the solutions to this problem are quite numerous. It is therefore worth taking a closer look at them:
 

Connecting the power supply to a different socket – sometimes the problem can be the socket or the power strip. The first action should therefore be to plug the appliance into another electrical socket. Damage to sockets is typical in heavily used places such as trains, hotels, etc.

Restarting the computer – it is sometimes possible to restore charging by restarting the computer with the battery inserted and removed (if it can be easily removed by yourself).
Connecting another power supply – if the battery charges correctly on another power supply with the same specifications, the problem is either the power cube or its cables. Replacing it should solve the charging problem.
Sometimes the power supply system malfunctions due to residual energy in electronic components, even when the power is switched off. If this is the case, you need to remove the battery and disconnect the power supply, then press the start button twice (the second time keep it pressed for about 20 seconds). This will discharge the power completely. Then plug in the battery, power adapter and try to start the laptop.
Cleaning the contacts – if possible, remove the battery from the laptop and gently clean the contacts of both the laptop, battery and charging socket. Due to dust collecting and the formation of an oily residue, proper charging may be impaired.
Reinstall the battery charging controller.
How Do I Look After My Laptop Battery?
Of course, sometimes the problem may be that the battery is too worn out or damaged. If this is the case, it needs to be replaced with a new one of the same specifications. There are some rules to follow to avoid the battery's performance dropping too quickly. These are:
 D

im the screen

Changing the power settings in Windows
Turning off WiFi when not in use
Switching off unused USB-connected peripherals
Using hibernation mode
Avoiding high temperatures.
Seek professional help
 Of course, many of the steps involved in diagnosing and repairing laptop charging problems can be done yourself. However, incompetent repair leads to more and more serious problems. It is therefore a good idea to entrust your laptop to the staff of specialised service centres to ensure that both diagnosis and repair are carried out accurately, expertly and safely for your computer.